About The Artist
Troy Guilbeaux was born in Lake Charles, Louisiana. At a very early age, he began sketching and drawing old cars and animals. Then, in the seventh grade, his class took a field trip to Jackson Square in New Orleans. When he saw the artists in the square, a lifelong dream was born. He vowed he would one day return to New Orleans and paint in Jackson Square!
until he could return to New Orleans's Jackson Square. Now, his dream is finally realized!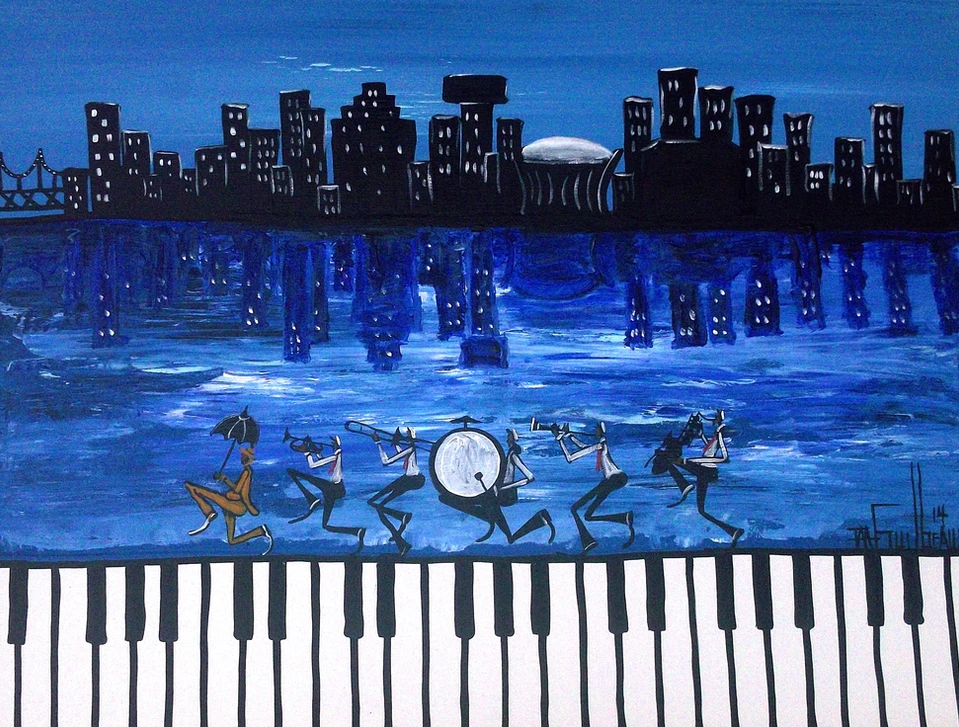 After college, Troy's job in information systems took him to New York, Baltimore, then, Atlanta. While in Atlanta, he drew a man washing clothes in an old iron pot over an open fire the way his grandparents washed clothes when he was a kid. Troy took the picture, a pastel, to a gallery in Atlanta. The owner purchased the picture! He went home and created four more pieces in that series, reproduced them as poster prints and began selling them. The spark was renewed! Troy resigned from his job and started his own art company, Africa on My Mind Inc. As life went on, Troy found himself determined to return and give back to his home state and the city of his dreams, New Orleans.
On August, 26, 2005, Troy Guilbeaux was finally on his way to fulfilling his dream. He was in downtown New Orleans attaining a vending license to sell his paintings in Jackson Square. But, with Hurricane Katrina drifting near, Troy evacuated the city. As the news of Katrina's devastation reached his home town of Lake Charles, where he sought refuge from the storm, Troy realized his dream would be deferred as New Orleans was declared a disaster area.
After Katrina, while in Lake Charles, Troy continued to paint so that he would be ready for the return of New Orleans. Then, Lake Charles was hit by Hurricane Rita. Despite the devastation, Troy continued to paint, counting the days
www.guilbeauxgallery.com
RSVP NOW