We hope you will embrace the spirit of giving and make your gift to Black Heritage Gallery today. Your generosity will enable emerging artist the opportunity to showcase their work to a broader audience.
We appreciate your support! Please call if you have questions concerning our fundraising efforts.
Sincerely,
Stella Miller, Curator
337.488.0567
blackheritagegallery@gmail.com
Claudia J. Williams, Curator
337.842.8445
cjwilliams21@msn.com
Jeanine Blaney, Curator
jpblaney1@yahoo.com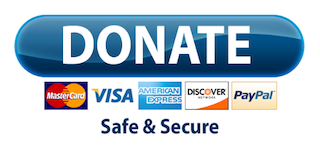 ---
Location
The new location of the Gallery is Historic City Hall Arts and Cultural Center.
2019 BHG Membership Levels and Benefits
Nellie Lutcher Sponsor – $5,000
Nellie Lutcher Sponsor designation in each Opening Reception Program
Your Name on Plaque at Gallery Entrance
Featured in newsletter
Twenty complimentary invitations to opening receptions
Sponsorship acknowledged at event and in social media
Opportunity to address guests at opening reception
10% discount at BHG Gift Shop during opening receptions
Eligibility for your employees to become BHG Ambassadors
Clementine Hunter Sponsor – $2,500
Clementine Hunter Sponsor designation in each Opening Reception Program
Your Name on Plaque at Gallery Entrance
Ten complimentary invitations to opening receptions
10% discount at Gift Shop during opening receptions
Sponsorship acknowledged at event
Eligibility for your employees to become BHG Ambassadors
Diamond Patron – $1,000
Diamond Patron designation in each Opening Reception Program
Your name associated with one Opening Reception
Six complimentary invitations to opening receptions
Sponsorship acknowledged at event
Eligibility for your employees to become BHG Ambassadors
Gold Patron – $500
Gold Patron designation in each Opening Reception Program
Four complimentary invitations to Opening Receptions
Recognition Certificate
Silver Patron – $250
Silver Patron designation in each Opening Reception Program
Three complimentary invitations to Opening Receptions
Recognition Certificate
Bronze Patron – $100
Bronze Patron designation in each Opening Reception Program
Two complimentary invitations to Opening Receptions
Join Us and become a partner by investing in the Arts in Southwest Louisiana
For more information contact Jeanine Blaney at 337-513-2136
or email blackheritagegallery@gmail.com
Black Heritage Gallery is a project of Black Heritage Festival
Black Heritage Festival is a 501 (c) 3 organization