The National Great Blacks In Wax Museum was founded in 1983 by two Baltimore educators, Drs. Elmer and Joanne Martin. In 1988 their philosophy that "community development and cultural development go hand in hand" prompted them to relocate the Museum from their downtown storefront to the fragile, low income Oliver community in East Baltimore. The aim was to spur cultural tourism as a catalyst for community revitalization.
The National Great Blacks In Wax Museum spans the rich history of African Americans across the continents and across time, from Ancient Africa, the Middle Passage and Slavery, through civil rights and today.
Since its opening, the Museum has become a prominent, nationally recognized institution. It has also evolved into a powerful compendium of wax figures. The Museum houses about 150 figures of people from the past- like Dr Martin Luther King Jr. and Rosa Parks and from the present-like President Barack Obama.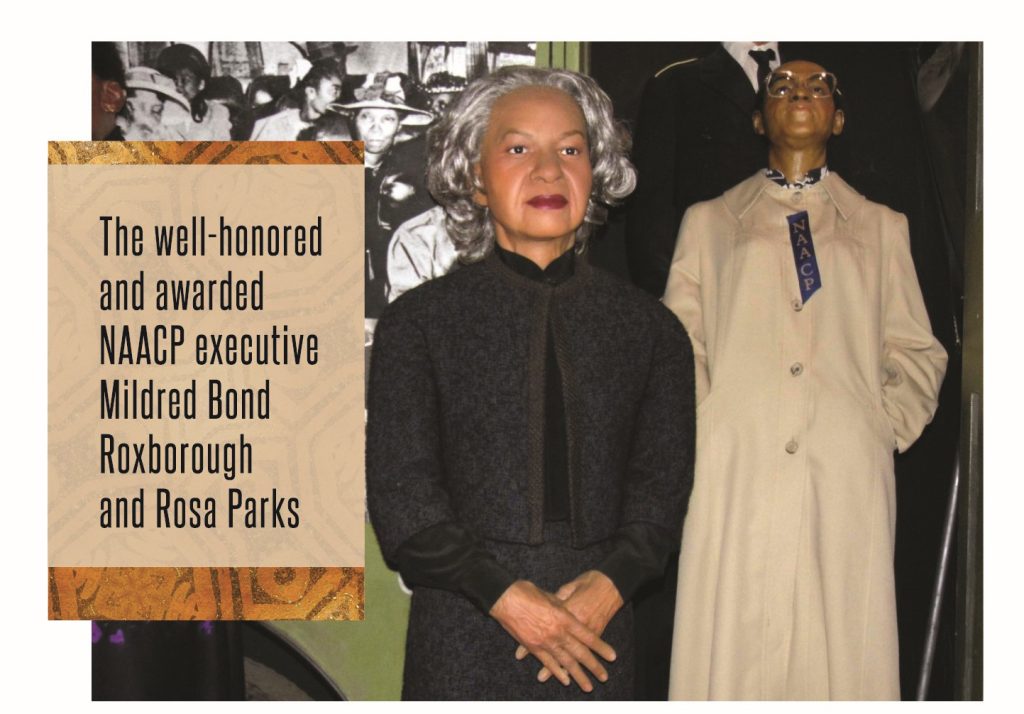 A slave ship replica stands first and foremost in the Museum. Within it, a life-size re-creation of the dark belly of a 19th century slave ship shows figures in the dank ship's hold, their bodies crushed, but not their spirits.
Museum continues to be guided by the philosophy of its co-founder, the late Dr. Elmer P. Martin's mantra "Community development and cultural development go hand in hand. Closely aligned with this
perspective was his belief that we must help our youth make
The well-honored and awarded NAACP executive Mildred Bond Roxborough and Rosa Parks important connections between the past and the present to shape the future.
We are committed to continue our great tradition of offering exemplary, dot- connecting programming for our youth. The program "And a Child Shall Lead Them "trains teens to become docents or tour guides, at the Museum or on the motor coach tours of the Baltimore Metropolitan area.
These amazing young people will be introduced to such themes as "Suffrage to Suppression: The Black Woman's Battle for the Vote, allowing them to experience the people and places of Baltimore's Suffrage Movement.
Above all, The National Great Blacks In Wax Museum strives to carry out its vision of "creating possibilities from probabilities for today's youth." Jeanine Blaney, Exhibit Curator.
RSVP NOW